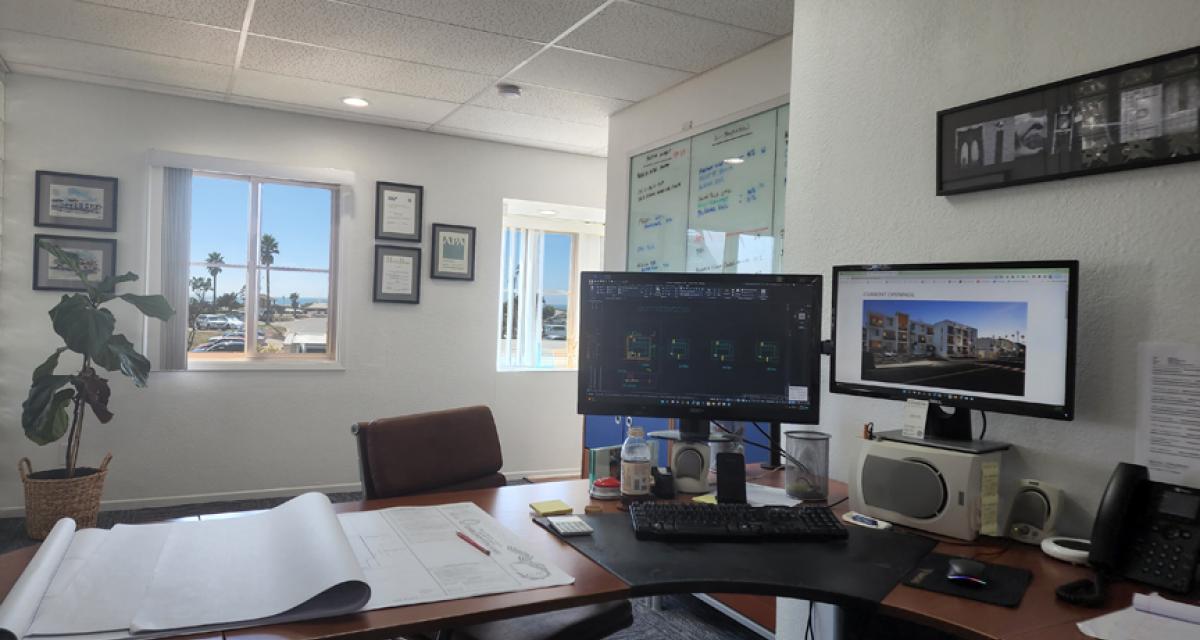 Live and work on the Coast in beautiful Ventura!
Coastal is always looking for creative, energetic individuals to join our collaborative team. We are a small, efficient and creative studio located in Ventura, Ca. Our team works on engaging projects in several diverse markets throughout Southern California. We value life/work balance and encourage a fun office environment. 
---
architectural designer / drafter
---
Coastal Architects is seeking an Architectural Designer / Drafter to become part of our team. A successful candidate will love commercial architectural drafting and will bring their personality and collaborative mindset to skillfully manage all aspects of project delivery, including 3D modeling, production of plans, quality control, consultant coordination, and maintaining deadlines and schedules.
YOUR ROLE LOOKS LIKE:
Collaborating in an innovative and respectful team environment
Develop Schematic, Design Development, and Construction Documents and details in AutoCAD for Architecture.
Have the ability to interpret sketches/design drawings and prepare presentation or CAD work, as well as read redline corrections and be able to incorporate them into the documents
Develop and maintain strong relationships with consultants, agencies, and clients involved in the project.
Occasionally visit project sites, for observation, site analysis, documentation, and learning opportunities.
Take initiative, be a go-getter, and be a strong communicator.
YOUR QUALIFICATIONS:
A Bachelor's Degree in Architecture
3 - 7 years of professional experience in an architectural office
Extensive experience in AutoCAD
Knowledge of Sketchup, and Photoshop
Knowledge of construction practices, computer applications, and trends
Ability to self-manage and work constructively as a member of a collaborative team.
Attention to detail
BENEFITS:
Competitive salary commensurate with experience
Retirement plan with employer matching
Medical and Dental insurance
Paid time off (PTO)
Professional development assistance
TO BE CONSIDERED:
Please email [email protected] with a PORTFOLIO, RESUME and COVER LETTER.  A resume without a portfolio will not be considered. No phone calls, walk-ins, or recruiter solicitation, please.
LIFE AT COASTAL
We are a family at Coastal Architects, the owner and senior designer have worked together for over 2 decades! We believe in providing a work environment that encourages and healthy and happy lifestyle. We offer flexible schedules with every other Friday off or a 4/10 work week with every Friday off.
Our comprehensive benefits include medical, dental, vision, paid holidays, paid time off, and a retirement plan with an Employer match. We also offer twice annual bonus opportunities in the form of profit sharing.
As part of Coastal's commitment to licensure and professional development, we offer reimbursement for certain professional licenses and associated renewals and exam fees.
Live and work on the beach in beautiful Ventura!