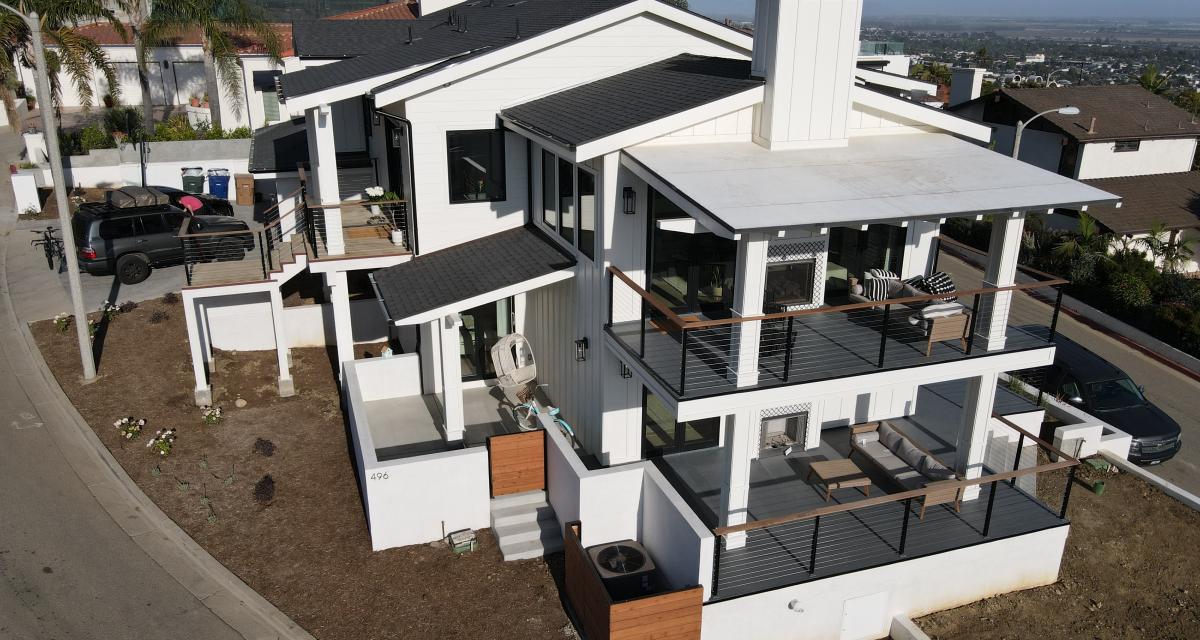 A Beautiful Hillside Home
CLIENT:  Kevin and Jennifer Miller
LOCATION:  Ventura, California
AREA: 3,225 square feet
TYPOLOGY: Custom Single Family Residence
STORY: A family residing in Ventura suffered a tragic loss as their home was destroyed in the Thomas fire. However, the family was determined to overcome this setback and rebuild their dwelling. They approached the task with a professional outlook and worked diligently with the team at Coastal Architects to design a new home that not only symbolized their resilience but also ensured the safety of their loved ones.
The new residence was designed with safety in mind, incorporating fire-resistant materials and a sophisticated fire suppression system. The family also envisioned a home that would be a gathering space for friends and family and allow an abundance of natural light to flow in.
With these considerations in mind, the family worked closely with Coastal Architects and contractors to bring their vision to life. The result was an architectural marvel, featuring high ceilings, ample windows, and an open floor plan that emphasized the connection between the indoors and the outdoors.
The family was overjoyed to finally move back into their rebuilt home, a testament to their perseverance and the unwavering support of their community. The new home was not just a dwelling but a symbol of love, memories, and the triumph of the human spirit over adversity.