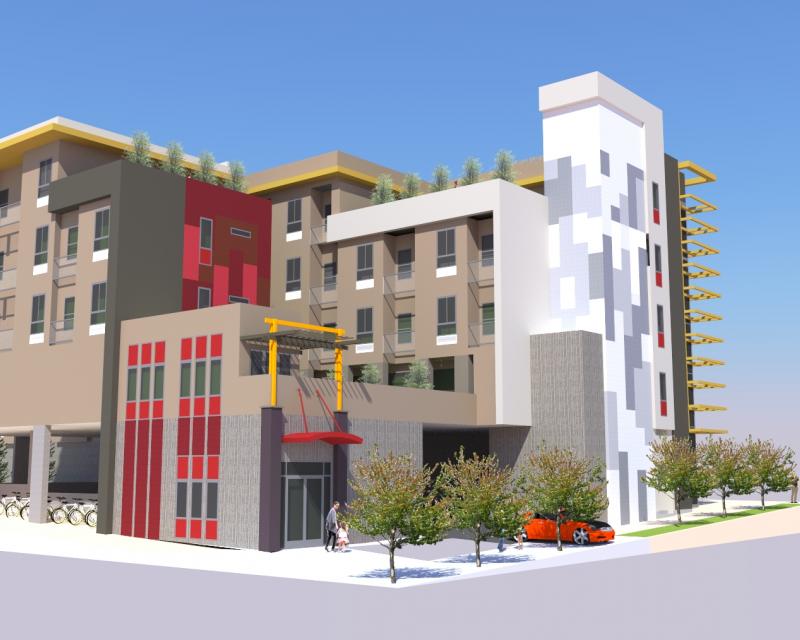 CLIENT: Ursitti Partners, LLC
LOCATION: Los Angeles, CA
TYPOLOGY: Ground Up | Mixed-Use | Youth-Serving | Educational| Commercial
STORY:  This project was an infill property within the City of Los Angeles area. The project contains 59 special needs units for housing with disabilities. The first floor contains a required commercial use and an on-site parking area. Upper levels include a community assembly room laundry area and open space deck area.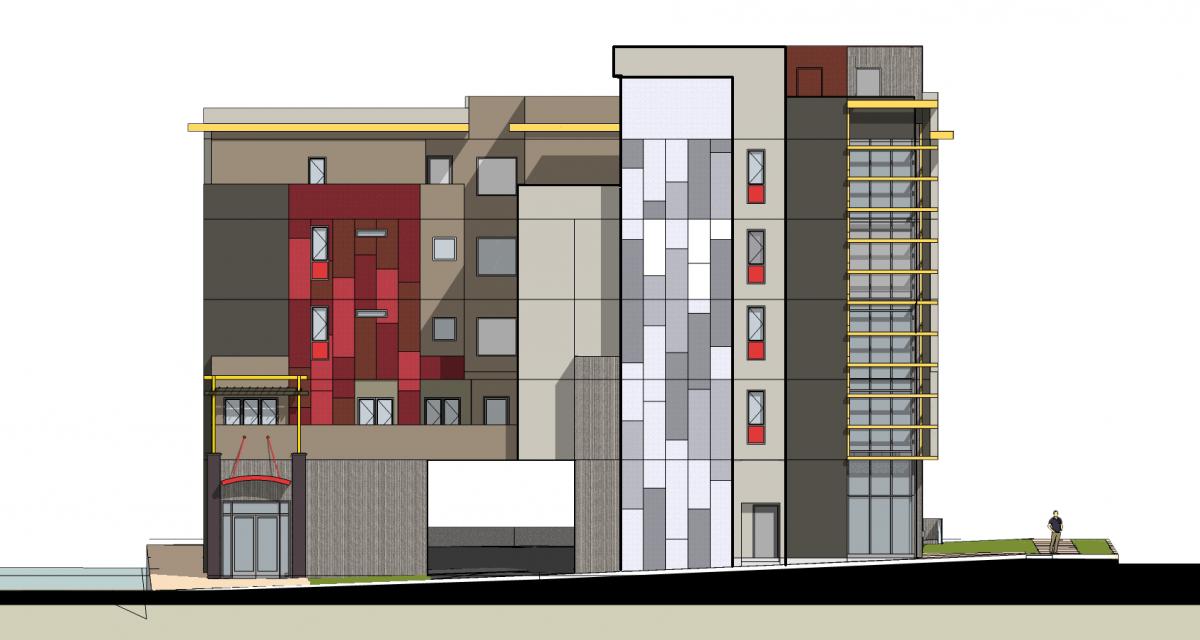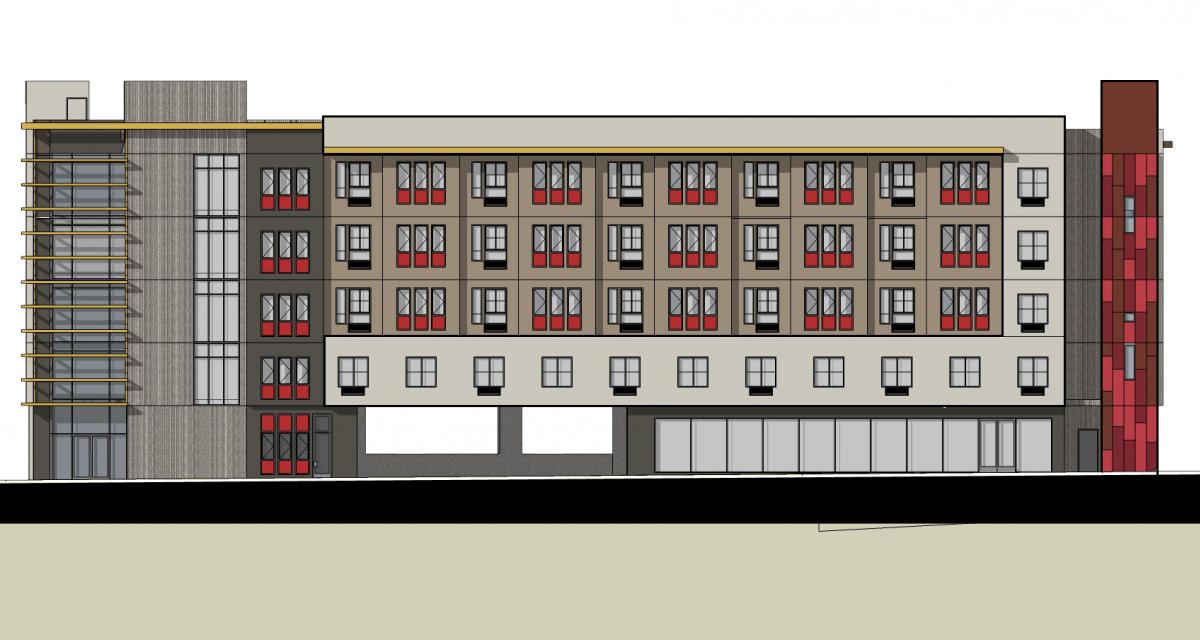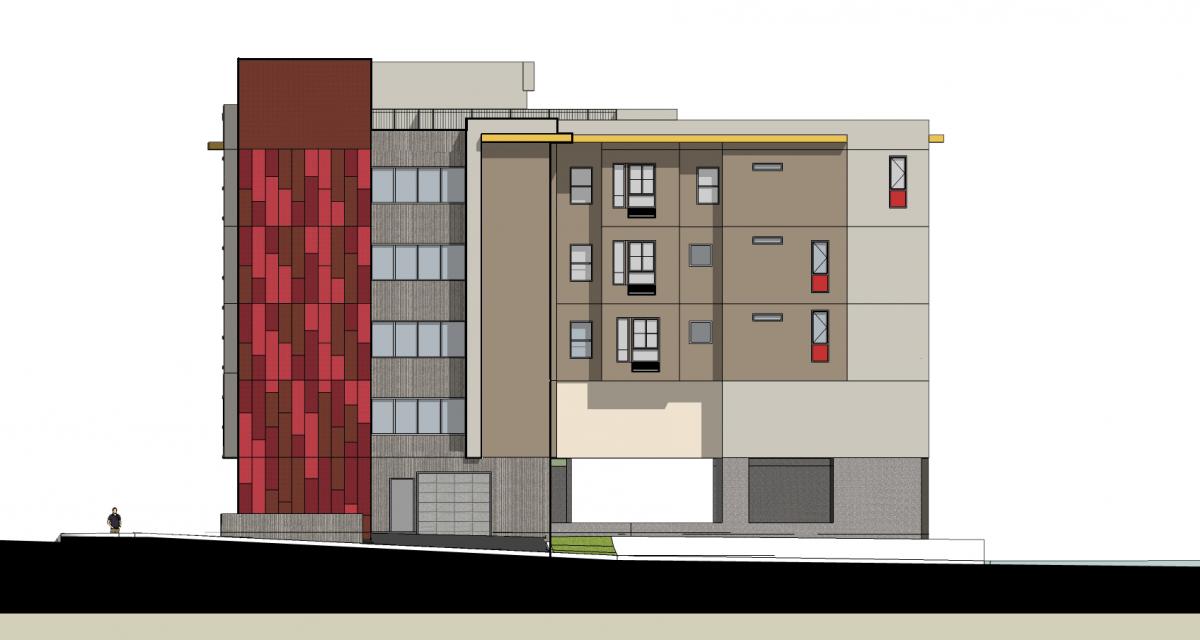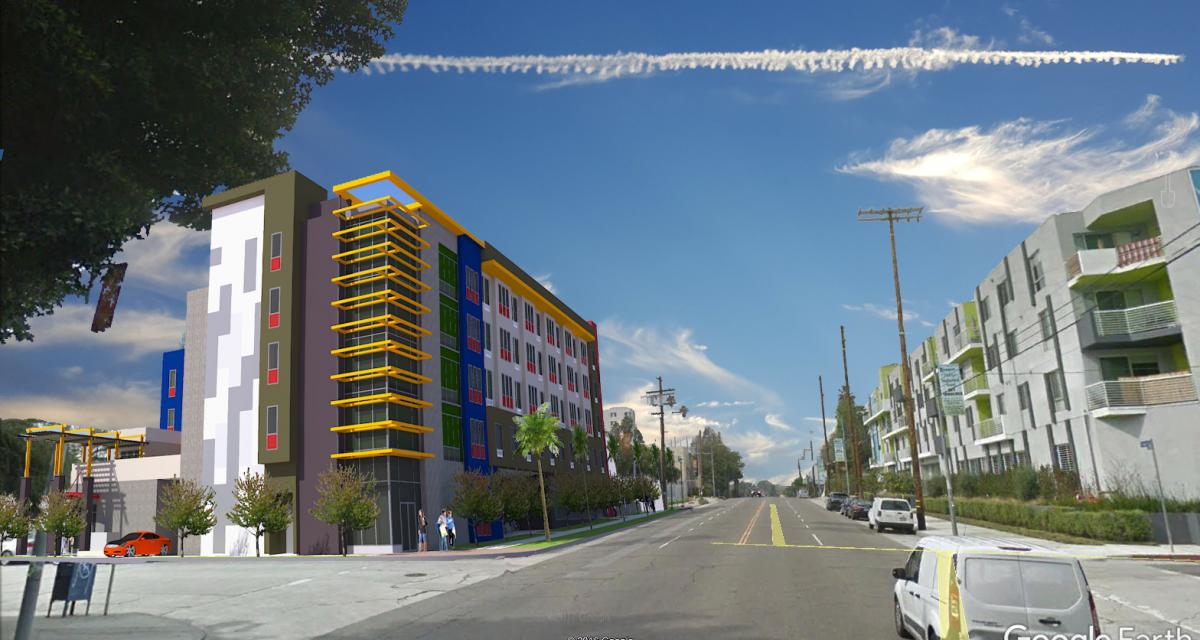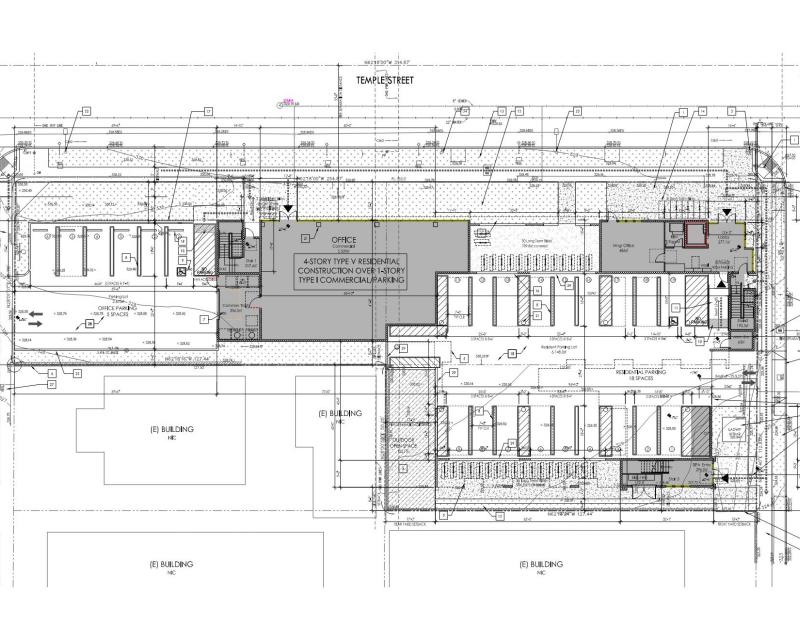 PROJECT TYPE:  Mixed-Use: Commercial Retail and Special Needs Young Adult Housing and Services
SERVICES:    Architectural Design, Planning Entitlements
TOTAL SQUARE FEET:
Parking         6,148 sf
 Retail            2,529  sq. ft.
Apartment    44,829 sq. ft.
TOTAL PROJECT BUDGET : $7,675,000
PEOPLE:                     
Jeffrey Zook –

Principal

Michael Sanchez –

Senior Designer